Half Marathon (13.1 miles):
This is a point- to-point FAST Course. The first 3 miles of the course is downhill followed by 10 miles of long straight-aways on Friars Road, Old Sea World Drive and Ingraham Street.
Turn-By- Turn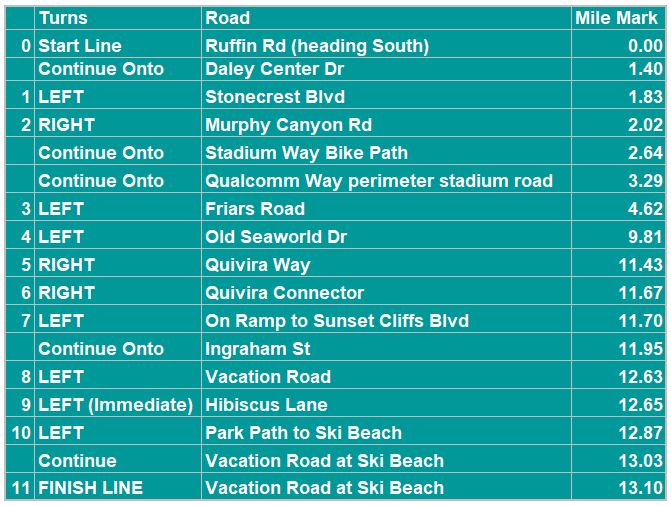 5K (3.1 miles):
Start and Finish at Ski Beach and run North on Ingraham St. to Crown Point, along the beach path towards Sail Bay and return to Vacation Isle. The course is very scenic and is the perfect beginners run.
*Course subject to change based on final city approvals